Dear friends,
Happy news! My publisher BitterSweet Collective is now offering a buy-one-get-one-FREE deal on Flourishing on the Edge of Faith. The sale is only available at bittersweetcollective.com and lasts until 11:59pm on July 4th.
If you've been meaning to dive in or get a copy for a friend, this is a perfect opportunity. The book is also conveniently designed for group reading and comes with a study guide at the back. Consider gathering some friends and enriching your summer. Please visit bittersweetcollective.com.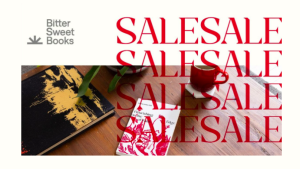 Thanks to everyone who listened to the BEMA Podcast episode on Flourishing on the Edge of Faith. Your feedback has been so encouraging, and I'm delighted the conversation was life-giving to you. The hosts shared that the episode has been downloaded over 20,000 times already!
As a writer, there's a special joy when a complete stranger discovers and engages my work. This week, I was delighted to learn that Ric Hudgens – a Chicago-based pastor, professor, and poet – published a review of Flourishing in The Englewood Review of Books. Ric generously writes,
"This book about the spirituality of Jesus is one of the best books you will read this year. I underestimated it. Do we really need another book on the Lord's Prayer with practice recommendations at the end of each chapter and an adult study guide at the end? We need this one."
Sincere thanks to my stranger-neighbor Ric for spending time with Flourishing and inviting others to dive in.
Happy reading and blessings on your week!
Andrew
*** Andrew DeCort, Flourishing on the Edge of Faith: Seven Practices for a New We (Washington, DC: BitterSweetBooks, 2022). Available at BitterSweetBooks,  Amazon,  Audible, Kindle, Barnes & Noble, and all major booksellers.