Books
Andrew DeCort is a published author, passionate ethicist, and lecturer writing on topics of spirituality, religion, theology, and ethics.
---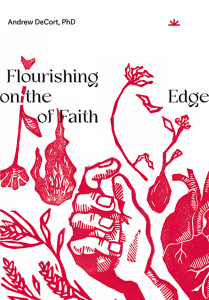 By Andrew DeCort
"This book is subtle and radical… If you open your heart enough, it will introduce you to a new worldview, and maybe even change your world."
– Eboo Patel, Founder and President, Interfaith America
With years of study, teaching, and peacemaking around the world, Dr. Andrew DeCort uncovers Jesus's radical vision for human flourishing in the face of suffering and violence. Flourishing on the Edge of Faith invites us into that vision through a daily practice of praying with Jesus.
---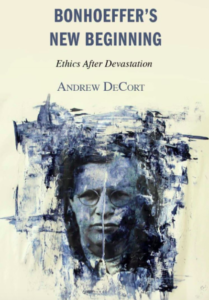 By Andrew DeCort
Bonhoeffer's New Beginning investigates the ethics of making new beginnings after devastating moral rupture. I argue that new beginnings must be made in order to sustain our fundamental convictions that it is good to exist and that life in the world with others should be loved without exclusion. If you've ever felt radical despair and ached for radical hope, this book is for you. Listen to my interview about the book on The Bonhoeffer Podcast. The University of Chicago's Journal of Religion called my book "original and timely," "convincing," "fresh and illuminating," and "careful and well-researched.