About Andrew DeCort
---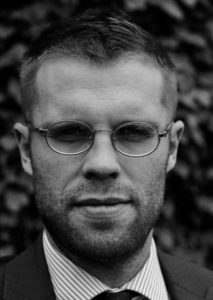 Andrew DeCort holds a PhD in Ethics from the University of Chicago. He is the author of Bonhoeffer's New Beginning: Ethics after Devastation and director of the Institute for Faith and Flourishing (iccgood.org). Andrew has taught courses in theology and ethics at Wheaton College, the Ethiopian Graduate School of Theology, and the University of Bonn. His teaching has been recognized for excellence by the University of Chicago Center for Teaching. Andrew and his wife Lily live and work in Addis Ababa, Ethiopia. Subscribe to Andrew's weekly newsletter at andrew-decort.com.
The Bonhoeffer Center recently interviewed Andrew about his new book – click here to read more.
---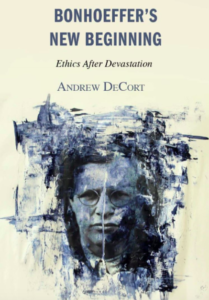 By Andrew DeCort
Bonhoeffer's New Beginning investigates the ethics of making new beginnings after devastating moral rupture. The work argues that new beginnings must be made in order to sustain the fundamental convictions that it is good to exist and that life in the world with others should be loved without exclusion. Bonhoeffer's ethics of new beginning is set in conversation with the thought of four moral philosophers, Friedrich Nietzsche, Hannah Arendt, Jonathan Glover, and Jonathan Lear. DeCort argues that Bonhoeffer's ethics of new beginning opens and energizes a more promising, world-affirming moral vision with radical hope for new beginnings vis-à-vis the perceived absence of God in the face of devastation.