Dear friends,
Last summer, back in 2022 (!), my dear friend Matthew led me and his kids on a breathtaking hike through the Austrian Alps. As we navigated the mountains, I kept hearing the few hikers that we met on the path cheerfully saying a greeting to us. But I couldn't understand the word.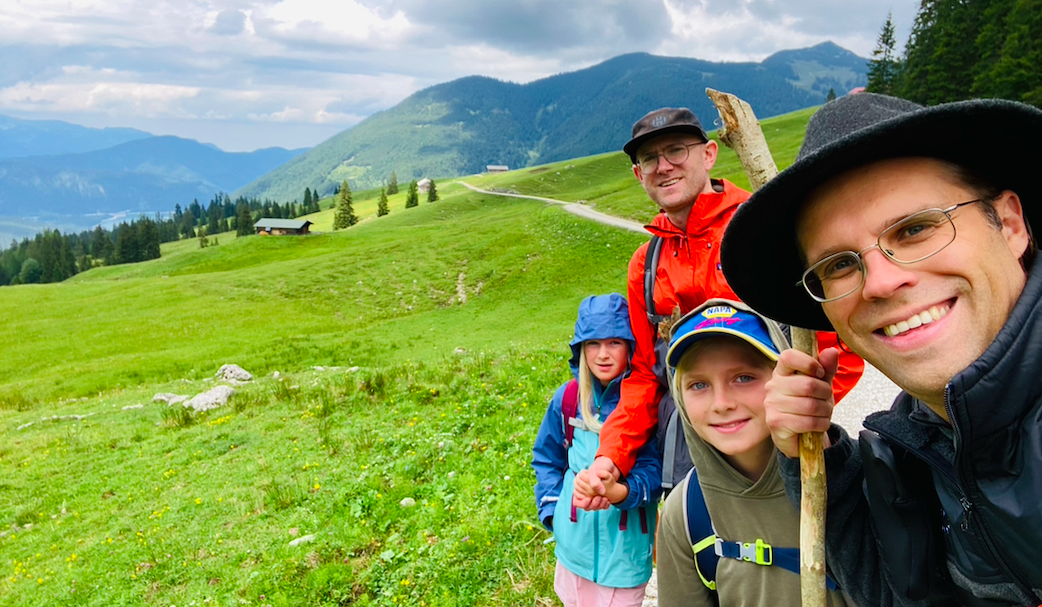 As we hiked on, Matthew explained that they were saying, "Servus!" The greeting goes back to the old Latin word for "servant" and essentially means, "I'm here to serve you." The mountains are treacherous, so this simple greeting lets you know that you're not alone. Others are also on the path and ready to help you if you are in need.
I got Covid two weeks before our hike, and it took a toll on my body. I hadn't felt that much excruciating physical pain and raw exhaustion for many years. Nevertheless, Matthew and I had planned this hike for months, and I didn't want to cancel. Still, I went into the trip with some anxiety that my body wasn't ready.
As we hiked onward, the mountains were truly breathtaking. The views of God's creation filled me with awe and wonder.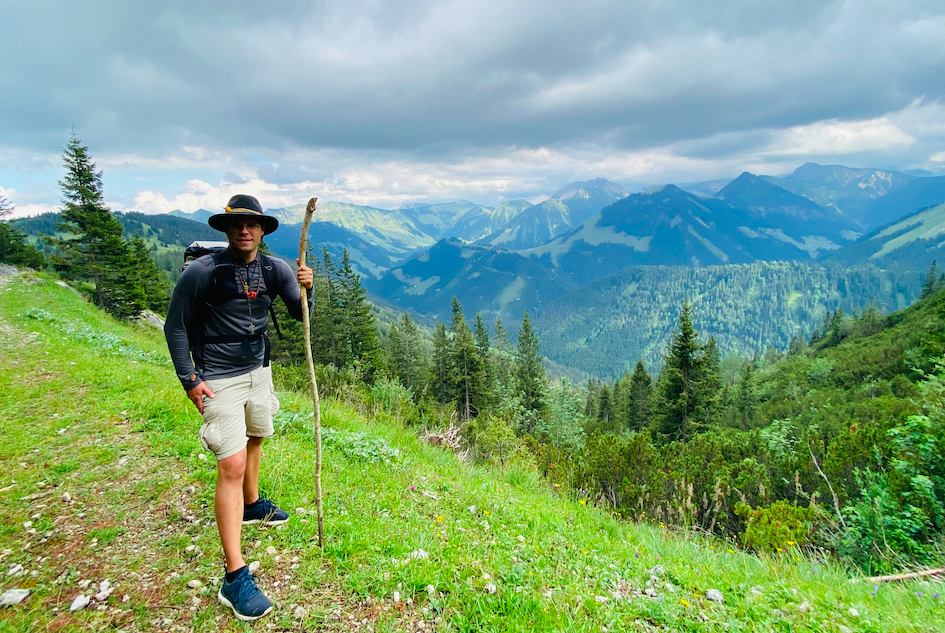 But as the trail started going up into the mountains, it was getting harder and harder for me to breathe. I simply couldn't catch my breath. The climb was strenuous, and I lost a lot of water. My pack became harder and harder to carry, and I found myself thinking with dread, "What if I'm not able to keep going? What will we do?"
In the afternoon, we passed a small hut on the mountainside, and a man called out to us, "Servus!" Martin then invited us to come to his hut, drink fresh water, and rest for a while.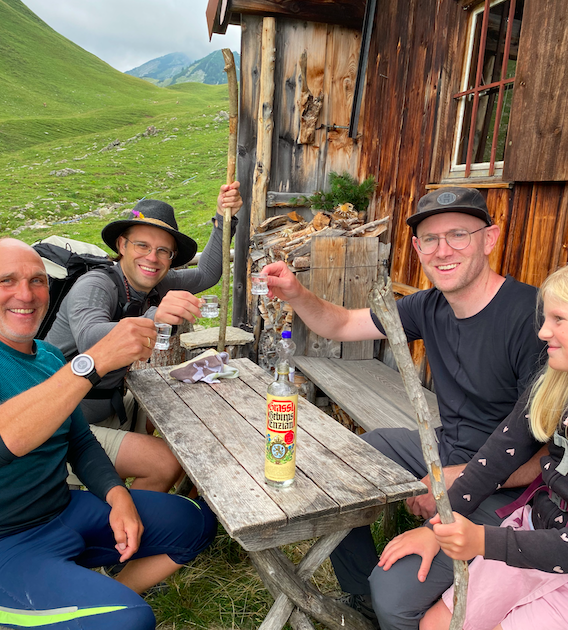 As we sat and talked with Martin, I mentioned that I was recovering from Covid and feeling exhausted.  Without hesitation, he offered to walk with us for the rest of our journey and carry my pack until we reached our lodging at the mountaintop.
Once again, I was filled with awe and wonder – no longer at the mountains but a stranger named Martin. When he said, "Servus!" he actually meant it — even for a total stranger from a foreign country. He was ready to serve me and make sure I arrived safely to shelter, even if it meant giving his strength and going far out of his way.
Even without my pack, it was difficult for me to continue climbing the mountain. When we finally arrived at the lodge, I could barely breathe. It felt like electricity was surging through my body, and I was having difficulty focusing my eyes. It was a frightening experience being in the middle of a mountain range with no access to medical care and feeling like my body was shutting down.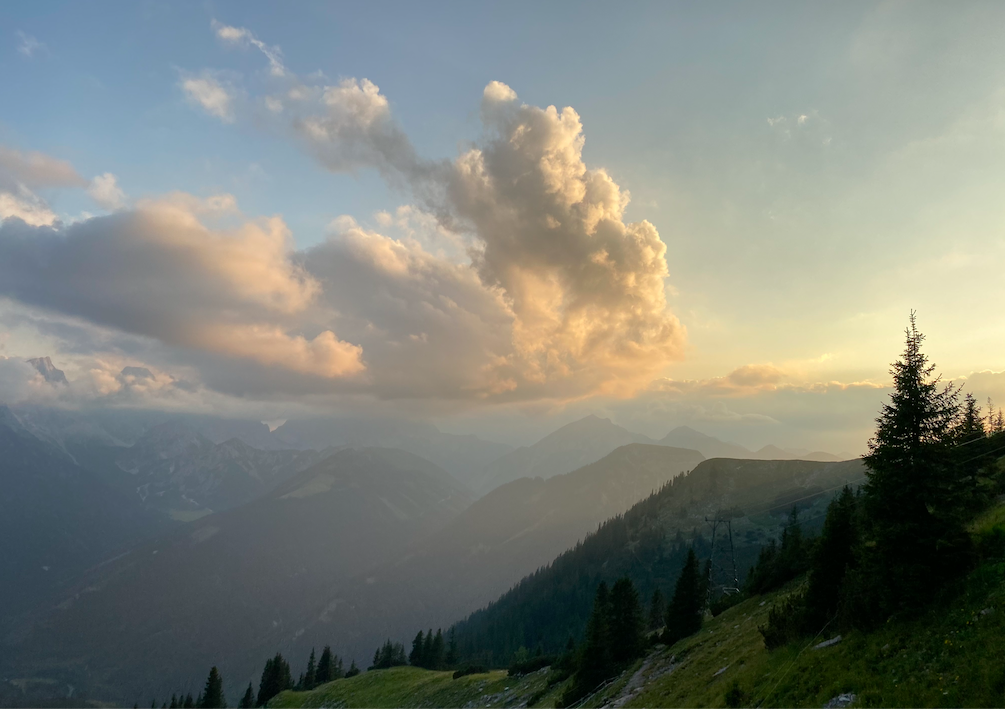 Thankfully, I was able to rest, eat food, and drink water. As my body stabilized, I realized that Martin was an angel for me. If he didn't welcome us into his hut and offer to carry my pack, I might have been stranded in the mountains without water and shelter. Martin's practice of "servus" saved me.
As we begin a new year, what if we enter into our journey by saying, "Servus!" to one another like Martin? What if we meet strangers and have the mindset that says, "I'm here for you. You're not alone. If you need help, I will serve you"? This is the mind that transforms strangers into neighbors and that brings healing when we are unable to breathe. Jesus promised, "Do this, and you will flourish" (Luke 10:28).
Late that night, I sat outside the lodge and looked up. The sky was a vast ocean of a billion shining stars. Then I saw a shooting star blaze across the sky — a brief signature of light in the heavens.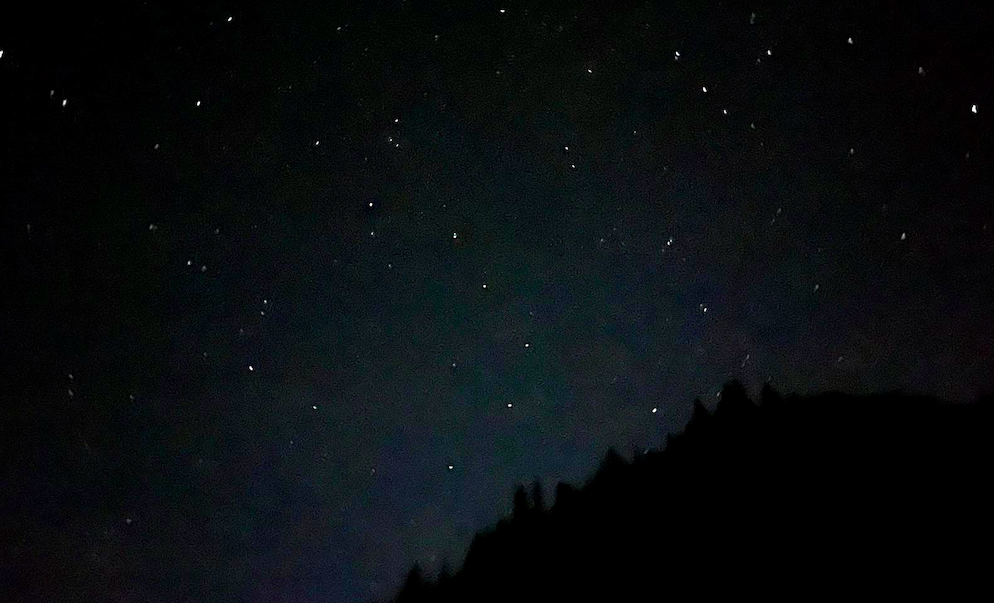 This moment reminded me of another saving experience I had several years before. It was a dark time in my life. I was in pain and felt like God was absent. So I prayed a simple prayer, "God, show me a sign that you're there and that you love me." Then I looked up into the night sky and saw a shooting star blaze through the darkness. It felt like a wink from God, a whisper that said, "Andrew, I'm here. I love you, and you are not alone."
Seeing that shooting star in the Alps reminded me of God's mysterious love. When we are sick and exhausted with our bodies shaking and our souls aching, God is still with us. And many times, God appears to us through another person — a stranger like Martin who embraces us with neighbor-loving "servus." In the human face, we see God's Face. In the eyes of the other, we witness the shooting stars of divine love. In their hands, Christ touches us.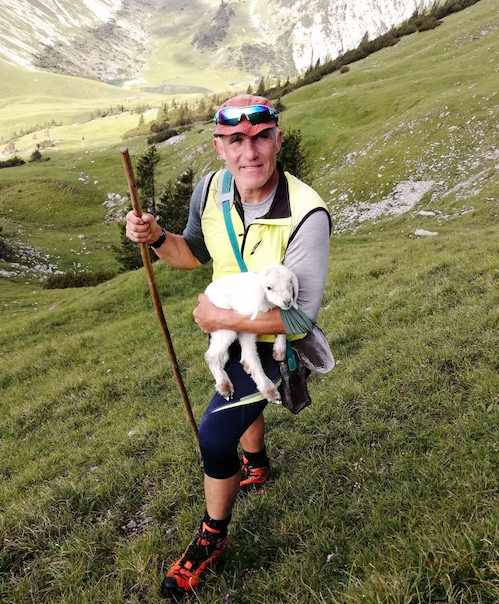 And so we are able to walk on, climb the mountain, and find healing for our souls and bodies. This is my prayer as we enter into 2023 with the breathtaking beauty and inevitable challenges ahead of us: let us see and treat one another as neighbors.
Servus and Happy New Year!
Andrew
PS: Deep thanks to Martin for his loving service to me as a total stranger. He became an embodiment of Christ for me. Deep thanks as well to Dr. Jenna Heath for her medical advice and Matthew for his patient, servus-hearted friendship and leadership in the mountains of life, as well as for the beautiful kindness and encouragement of his kids Wesley and Zola. What an unforgettable, sacred journey. Blessings in 2023!