Dear friends,
In this essay, I'm sharing an intimate page of my heart with you. My focus is the love of my wife Lily and the mystical heart of marriage rooted in the revelation, "God is love. Whoever lives in love lives in God and God in them" (1 John 4:18).
Hannah Arendt wrote that thanking is the most authentic form of thinking, and I want to pause to express my deep thanks for Lily's sacred ministry in my life. I hope you'll receive this reflection as a prayer of blessing over your treasured relationships and an invitation to deepen your love and thanksgiving with the ones you cherish.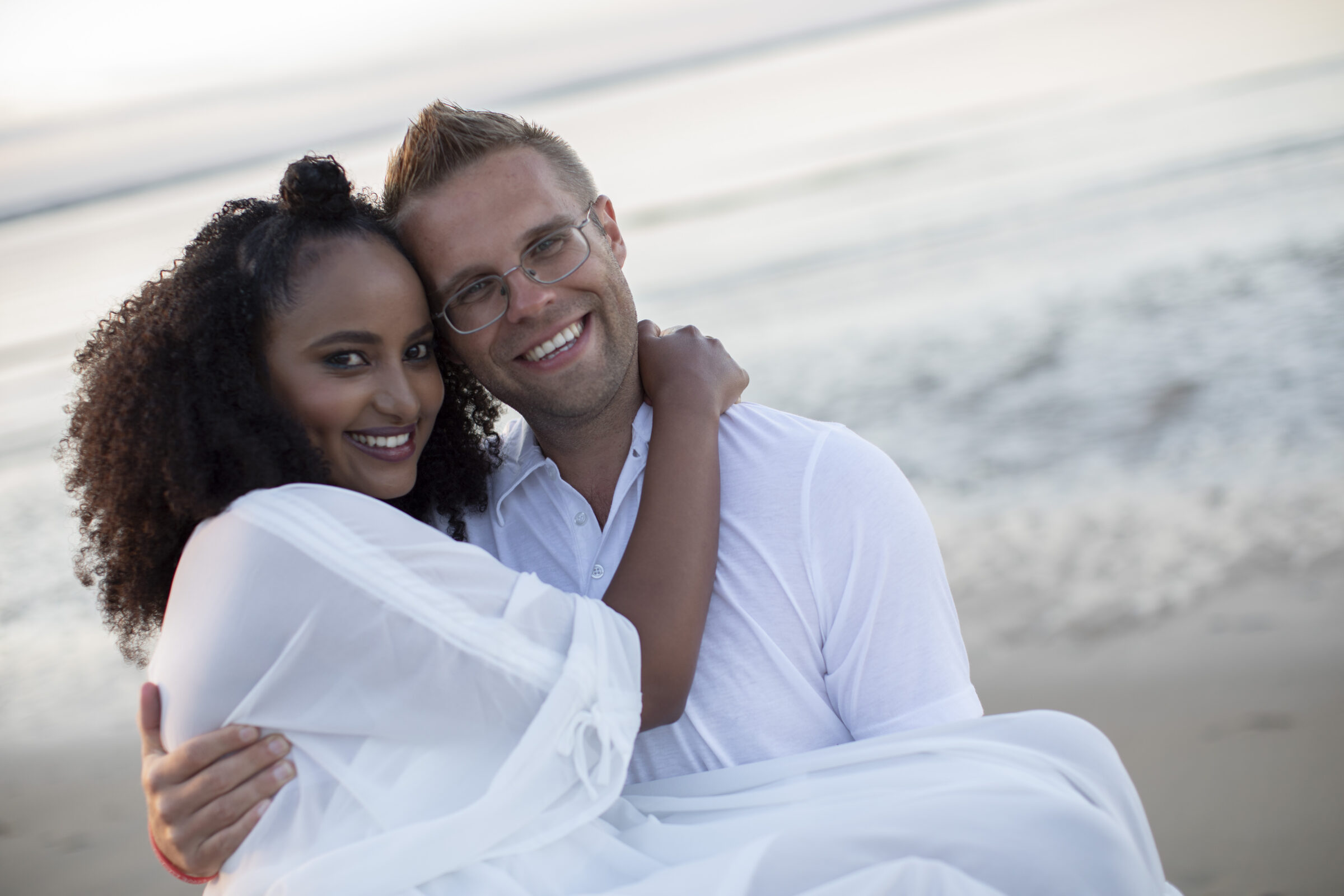 Lily's Love: The Mystical Heart of Marriage
Lily made my 38th birthday perfect in the beautiful way she does. She made me feel loved, seen, heard, like I belong.
After Lily's delicious brunch with family, my heart was still secretly heavy. Lily invited me to sit on the couch and read her card. Her words made me cry. They opened up the tears and grief and longing within me and set me free.
She started her card with Psalm 23, which I had just recited to her a few minutes before. This psalm expresses my deepest desire: that God would be with us as our safe and caring shepherd; that we would lack nothing; that we would rest in beauty and our souls be refreshed; that God would lead us in right paths; that we would have nothing to fear even in the valley of death; that his goodness and love would always follow us and that we will dwell at home safe in his house forever without separation.
And yet there is a deep sadness in me that I don't always see this in our world, like a child that cries longing for its parent in pain but then feels alone. I feel guilty to even express these words because I have experienced the Lord as my faithful Shepherd again and again; I have seen his goodness and love following us. And yet there are those fearful, hidden, tearful questions in my heart: "Lord, will you still be our shepherd? Will you lead us? Will you take us safely through the valley of death? You won't leave us, will you? You won't let us die by ourselves, will you?"
Then Lily's own words made me weep. She told me that she loves me. That after five years in Ethiopia, the Lord will lead us and we will be where he wants us to be. That even in my deepest confusion and pain, I bring light and life to Lily and the people around me. (The thundercloud of pain in me broke and I wept.) That Jesus will fulfill all my heart's desires for peace and healing. That he calls me his precious son. Lily wrote, "May his love renew your trust and heartache…. You have already baptized me in God's love, kindness, generosity, commitment." She called me her love, soul, favorite human being, her lovely, husband, angel, and best friend.
Lily's card was like a letter from God for me. I wept and sat still and held it over my heart with my eyes closed. Lily spoke in God's voice, "Andrew, you are my beloved son. I see you. I created you. I love you."
My words are inadequate to describe how intensely meaningful Lily's ministry was: her voice was God's voice, her hands God's hands touching me, her presence God's presence with me. She spoke prophetically of an image of heaven and Jesus leading me along the bluest waters where I am perfectly at rest and at peace. She said that Jesus will touch my head and pour oil over me as she moved her fingers through my hair. She invited me to let God's love flow through every vein of my body like electricity.
As I sat and wept and held Lily's card over my heart and heard her voice and felt her hands, this was the closest I've felt to being physically present with Jesus. I felt loved, accepted, embraced, seen, heard, at peace, free in love. The heaviness in my heart lifted. I felt an openness in my soul, like a passage had been opened from deep inside of me to deep inside God.
I was able to be present and not be pulled toward an anxious, unknown future. Lily mediated the presence of Jesus, a fullness of presence, a fully trustworthy belonging.
As she did this, I could see Lily's mom's beautiful face smiling at me — her eyes so alive, her teeth visible through her smile. Rose was witnessing the ministry of her daughter to my soul and also witnessing to Jesus's promise of resurrection life, long after Rose has transitioned to heaven. I have been asking God for beauty; seeing Rose's face in the presence of her daughter was so beautiful.
Lily's presence pierced me and the wound within me of grief, sorrow, loss, fear drained out of me. She witnessed me and opened my soul. Light, trust, goodness were able to come inside. Lily touched me. She felt like a pastor who ministered directly to my soul. I told her that when we got married I wondered if she could know me and touch my heart like my closest friends; but Lily has gone far deeper, into the very heart of my soul. She has become a messenger from God for me.
Sitting with Lily, reading her words and hearing her voice, was one of the most sacred, healing moments of my life. Lily mediated God's holy presence with her presence, her written and spoken words, her gracious hands' touch. She heard the confession of my heart — the pain in me, the fear of losing strength to continue, the sorrow for every person who suffers — and she met me with God's presence.
I am discovering this is the mystical heart of marriage, how two people can bare their souls and mediate the presence of God for one another across a lifetime of covenant love. Lily's voice has become like the voice of God in my life, her hands the hands of God, her presence the presence of God. Her ministry has enabled me to experience God in gentleness, in vulnerability, in tears of raw grief, in childlike laughter, in the vision of heaven as blue waters, as love rushing through my veins, as the hand of Jesus on my face.
Lily has taught me the paradox that the strongest power is manifested in tenderness without threat or intimidation. Lily, thank you for loving me, for being my soul's teacher and pastor, for being my gift from heaven. I'm grateful to be alive with you and without end.
As I sat with Lily, this hope filled my soul: one day we will arrive in heaven with all the ones we loved, all the ones we lost, all the ones we grieved, all the ones we forgot, all the ones we humiliated, all the ones we killed, all the ones we never met. And we will see one another's faces and be healed and reconciled, and all will be well, and God will reign without end, and we will rejoice. And then we will know forever that God is love and that we are God's children and that we have nothing to fear.
"For I am convinced that neither death nor life, neither angels nor demons, neither the present nor the future, nor any powers, neither height nor depth, nor anything else in all creation, will be able to separate us from the love of God that is in Christ Jesus our Lord." Romans 8:38-39