Meet my new friend Ferdosa from Dire Dawa in eastern Ethiopia. She inspires me, and I'm excited to tell you how we met – and why we're holding hands.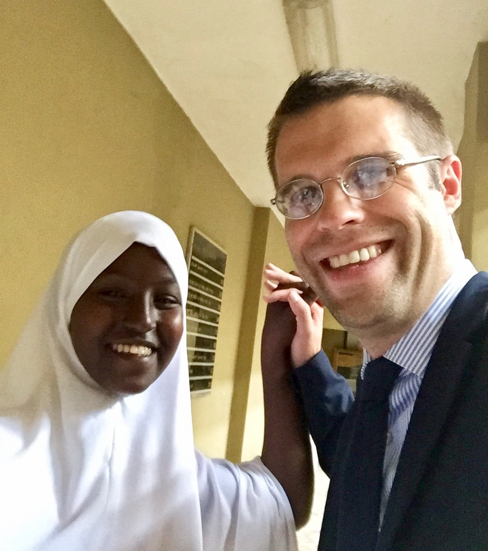 This week, Tekalign Nega and I embarked on a new collaboration with the US Embassy here in Addis. We're calling the project "Youth, Public Life, and the New Ethiopia." In short, for the next eight months, we're leading a series of workshops for youth around the country to promote the common good and human flourishing. Seventy million of Ethiopia's 105 million people are below the age of 25, so youth like Ferdosa are extremely important for Ethiopia's present and future.
Ethiopia has been journeying through a painful period of intense social and political upheaval for the last several years. In its wake, this year Ethiopia registered the largest number of internally displaced people in the world – more than Syria, Congo, and other war-torn countries. Much of this violence has been fueled by communal hatred and conflict, so our workshops are meant to create a safe space for Ethiopian youth to ask big questions, discover fresh perspectives, and imagine a new future as Ethiopia stands at the crossroads.
On Wednesday, we traveled to Dire Dawa, Ethiopia's second largest city near the border of Somalia. This region of Ethiopia has also been rocked with violence. Last year, nearly a million people were displaced due to ethnic clashes. This summer, youth went door to door checking people's ethnicity and promising violence in the nearby city of Jijiga: if you are different, get out; if you are one of us, join us or face reprisal. Dozens of people were slaughtered and many more fled for their lives. As we drove through Dire Dawa, we saw a large camp filled with tents for refugees who have lost their homes in the violence.
As I prepared for our workshop at City Hall in Dire Dawa for 180 high school students, I knew that I wanted to talk about loving our enemies.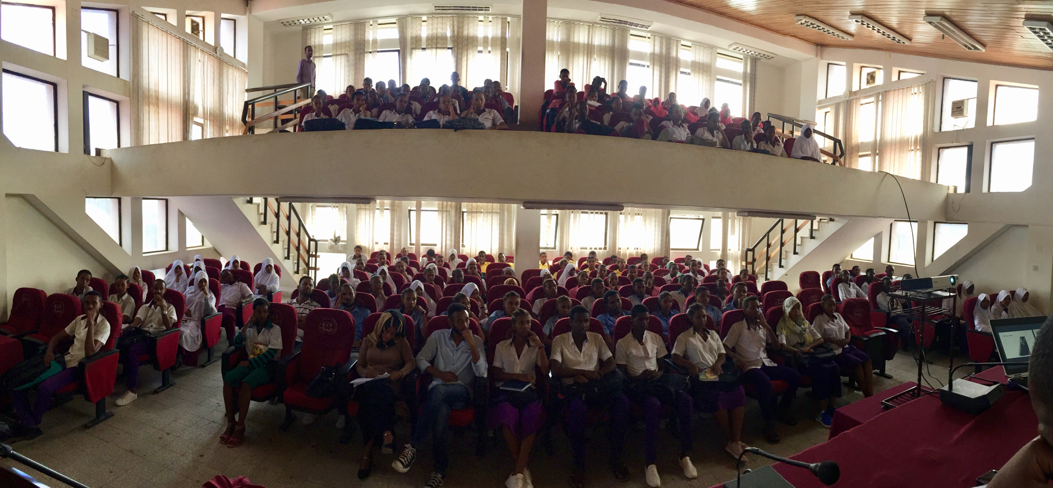 How do we heal the common good and restore our capacity to flourish after our communities have been torn apart by violence? In my presentation, I unpacked Martin Luther King, Jr.'s brilliant essay "Loving Your Enemies." Dr. King argued that enemy-love is "an absolute necessity for our survival," and he described three crucial steps that we must take to make this love possible and practical:
"First, we must develop and maintain our capacity to forgive… Second, we must recognize that the evil deed of the enemy-neighbor, the thing that hurts, never quite expresses all that he is… there is some good in the worst of us and some evil in the best of us… Third, we must not seek to defeat or humiliate the enemy but to win his friendship and understanding… Love is the only force capable of transforming an enemy into a friend. We never get rid of an enemy by meeting hate with hate; we get rid of an enemy by getting rid of enmity."
After unpacking Dr. King's powerful ideas, I told these youth that I believe the "new Ethiopia" is a place where people love their enemies, and I challenged them to enlist themselves as ambassadors of enemy-love for their society.
When we finished our presentation, hands immediately shot up around the hall. A young Muslim woman stood up and passionately said, "Our village is full of problems! But no one is acting and youth aren't taken seriously! How can we take the lead in loving our enemies?" More questions rapidly followed, most of them from other young Muslim women:
What if you love your enemies and your community thinks you're stupid or weak?
What if your enemies don't love you back or even hurt you more when you are vulnerable?
What if loving your enemies doesn't work and violence persists?
The conversation with these high schoolers continued energetically for an hour until we ran out of time. The students were obviously inspired and challenged by this new moral vision. After the session ended, several students gathered on the stage and wanted to stay behind to ask more questions about how to love their enemies in the midst of conflict.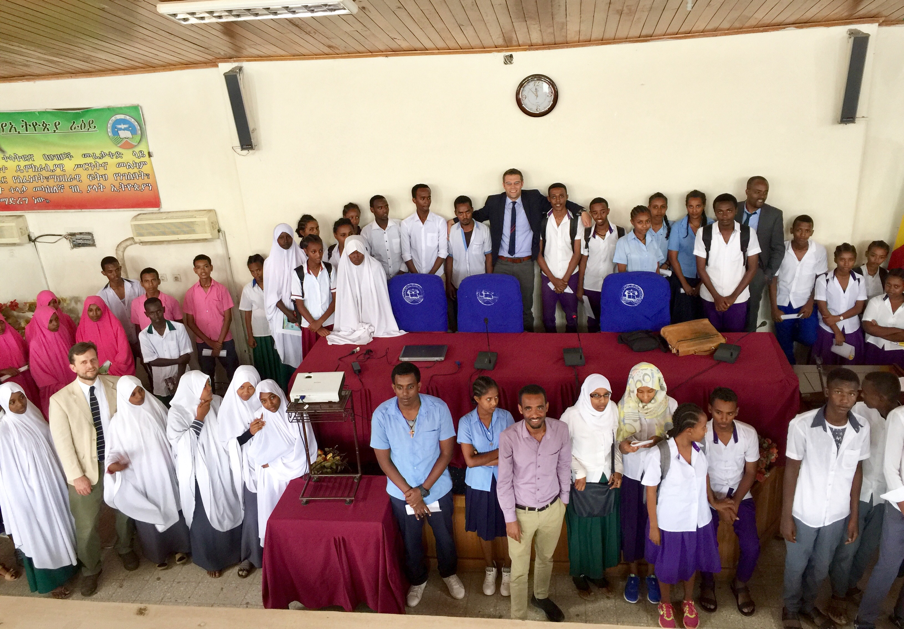 This is how I met Ferdosa. As soon as the workshop ended, she walked straight toward me, waited her turn, and then looked me in the eyes and said with boldness:
"Thank you for sharing your message with us. I have never loved my enemies, and no one has ever told me to love my enemies. Starting today, I will love my enemies and teach others to love their enemies."
Ferdosa's face, full of joy and conviction upon making her vow, filled my heart with fresh hope and passion for this enemy-loving, new Ethiopia. When I asked her if we could take a picture together, she grabbed my hand and raised it with hers to symbolize our shared commitment to being ambassadors of enemy-love.
While I was intensely inspired, I was also sobered that so many of us have never heard about loving our enemies and how it can help heal our communities and save us from genocidal violence. Ferdosa's words are disturbing: "no one has ever told me to love my enemies."
Of course, one workshop on loving our enemies is a drop in the bucket when thousands have been killed and millions driven from their homes. But it is a drop of love, and real change is only possible through young leaders like Ferdosa who have discovered a new moral vision and vowed to become its ambassadors in their local communities.
New beginnings are rarely large or easy. But they have the power to shift culture and open up new futures that presently seem impossible. In Dire Dawa, I was reminded of Margaret Mead's wise words: "Never doubt that a small group of thoughtful, committed people can change the world; indeed, it's the only thing that ever has."
Ferdosa is 18 years old and a tenth grade student. After the workshop, I sent her some of Dr. King's writings on loving our enemies over Facebook, and my new friend wrote back about her dream:
"I want to become an engineer. Most girls start learning in school like boys, but they don't finish like boys, because of the culture in our society. Girls are often encouraged to get married and become housewives. But I want to break that norm to become an engineer, because there are less female engineers than males. I want to become an engineer to build my beloved country Ethiopia."
Ferdosa is a beautiful face of Ethiopia's diverse and hopeful future – an everyday ambassador in a "group of thoughtful, committed people [who] can change the world." I was extremely grateful to meet her and other youth from Dire Dawa who share her passion. I plan to stay in touch with them.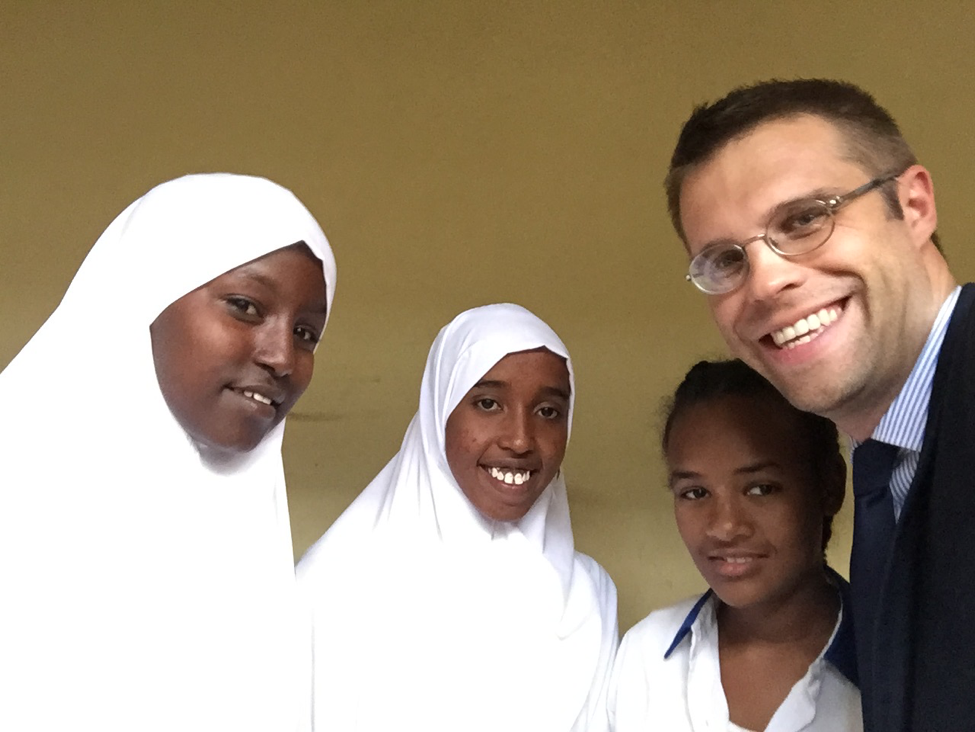 Today and tomorrow, wherever we find ourselves, may we all be ambassadors of love for our enemies and work together for a new future. This is the way back to the common good and human flourishing after hatred and violence have left us impoverished and homeless.
P.S. Meeting Ferdosa and the youth of Dire Dawa gave me fresh inspiration to keep writing my new video course Neighbor-Love: An Idea that Could Save the World. I'm hoping it will be available before Christmas. Stay tuned for updates.