Dear friends,
I want to tell you a story from the streets of Addis about a young man named Chala Mohammed.
I was walking home from work in one of the busiest parts of the city on a Thursday (February 6). The sidewalk was packed with a river of people as always at rush hour. Lily said she was making dinner, so I was walking fast.
But then I passed a young man laying completely motionless on the sidewalk. I thought to myself, "He's probably drunk," and I kept walking. No one else was stopping or helping, so why should I?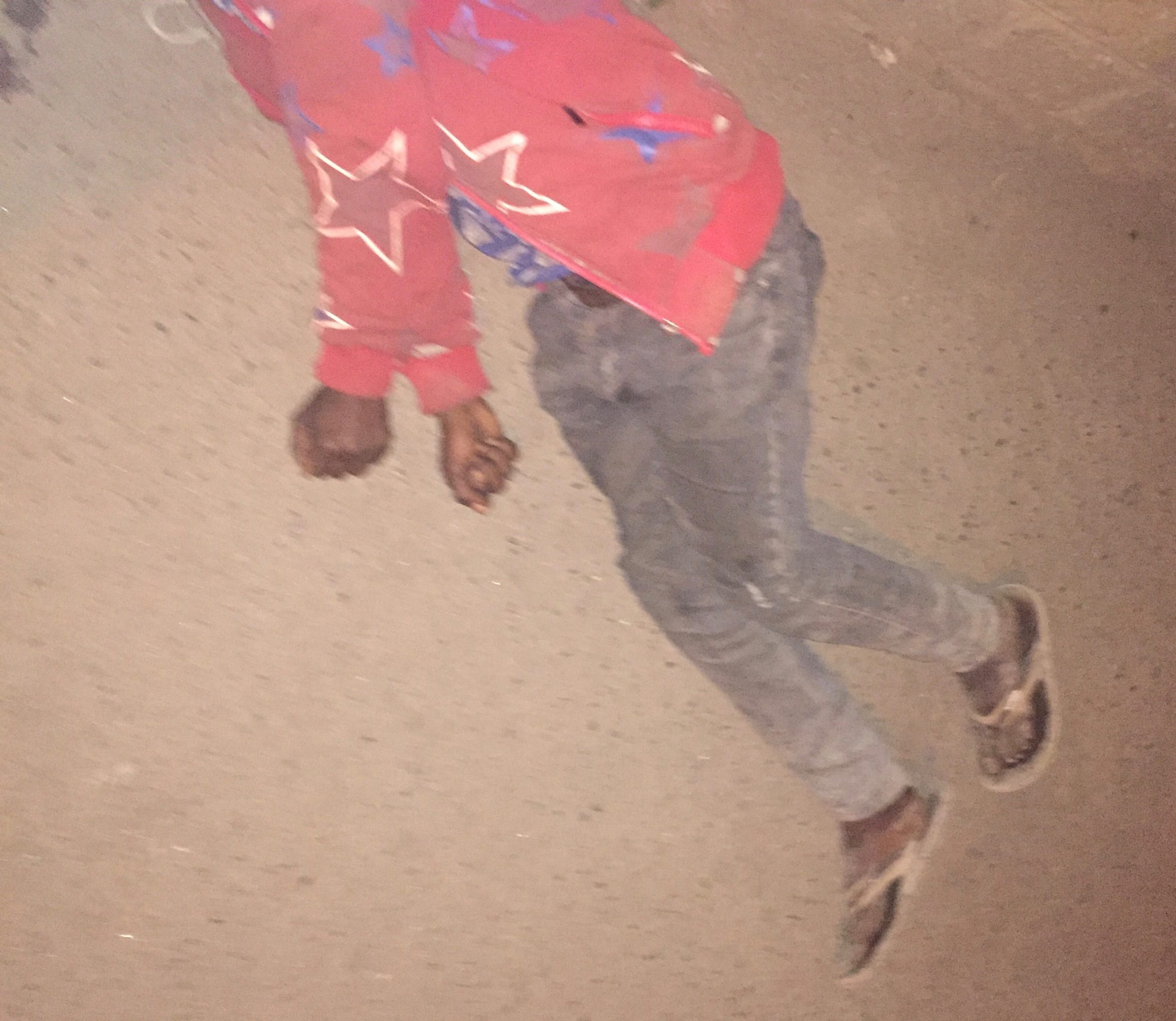 But my conscience arrested me, and I turned around.
At first I thought this young man was dead. He was not moving at all, not even his eyes. There was a small pool of saliva by his mouth. He was like a piece of wood.
But I came close to his face, and he whispered, "Sugar."
I immediately ran to the nearest cafe, bought him a Mirinda, and slowly poured it into his mouth. After a few minutes, I was able to help him sit up on the sidewalk. A few guys had taken interest as I crouching on the sidewalk. But he was barely able to speak and he just said "Glucose 40." The guys told me he was fine now and walked away.
I ran a half-mile to the nearest pharmacy and bought him glucose, juice, bread, and bananas. By the time I got back, he was again laying flat on the sidewalk. Again, no one was helping him.
Thank God, after I poured the glucose into his mouth and gave him a few bites of bread, I was able to help him sit up again. After a few minutes, he started talking.
He told me that his name is Chala Mohammed. He came to Addis from Dire Dawa in far  eastern Ethiopia, because insulin is free at the Black Lion Hospital in Addis, and he couldn't afford it in Dire Dawa.
Chala said that he worked as a daily laborer in construction, but he was so poor that he was barely able to buy bread and couldn't afford glucose (15-20birr). He didn't have the energy to do the heavy labor; he would get dizzy and pass out. Of course, he lost his job.
He told me that a woman once found him seized on the sidewalk like I did and committed to buying him a monthly supply of glucose. But yesterday was his last dose, and today he went to her house and there was no one home.
So he was on his way to the pharmacy to ask for glucose when he became dizzy and fell down where I found him.
Chala told me that he was calling out for help, but no one would listen to him or stop, until he could no longer speak.
Imagine yourself as Chala Mohammed.
You fall down in one of the busiest parts of a huge city. You call for help and no one stops. And then you become completely paralyzed as countless feet walk past your face pressed against the sidewalk as saliva drips from your mouth. You can't even close your mouth.
As I listened to Chala, I realized that many of us have become moral lepers. We are numb to the pain of others. A young man laying motionless in the streets – that's normal. We –  I – come up with stories about why we shouldn't help: "He's probably drunk." "What if he's faking?" We keep walking.
But Chala wasn't drunk or faking; he was malnourished and sick. He has a name: Chala. He has a home: Dire Dawa. He has a story: leaving home, struggling to find work, and not being able to buy enough bread and glucose to stay on his feet.
I said this at the National Policy Dialogue Forum hosted by Addis Ababa University. I said it with great hesitation and embarrassment. But this encounter reminded me that it is the painful truth: Ethiopia's challenge is not simply that people are poor but that we've come to see people as cheap.
This is why we've started Balinjeraye: The Neighbor-Love Movement. I don't know who Chala is. I don't know if he's a good or bad person. I don't know his religion or ethnicity. But I know he's my neighbor. He's Balinjeraye – someone with precious value.
So I open my eyes to see him.
I move my feet to come close to him.
I focus my ear to hear his whisper.
I raise my voice to call my doctor friends to get the medical advice I need – Jenna! Mahi!
I extend my hand to buy him what he needs and lift him from the sidewalk.
I open my heart to feel his pain and struggle.
I decide in my mind not to separate my values and the way I live.
Friends, these are the seven Neighbor-Love Practices. They don't require any fancy technology or a lot of money. They simply require our bodies. Neighbor-love begins in the body.
What if my eyes are not simply for seeing – but also for seeing Chala? What if my ears are not simply for hearing – but also for hearing Chala's voice? What if each part of my body was created with the capacity and calling for love? What if this is our truest physiology?
This is my philosophy of being alive in the world.
Friends, I invite you – I beg you – become a Neighbor-Love Ambassador. Don't do it because we're developing a "movement." Don't do it because we've put a name to it. Do it because people matter. Do it because you've been given a body that was created to love others.
Chala is precious. Chala is my neighbor. Chala is Balinjeraye, Ollaa, Mehazay! Chala is me. I could be laying motionless on the sidewalk in the busiest part of Addis at rush hour.
The crises of Ethiopia and other countries won't be healed until we see others as precious. I don't know where the abducted students are. I can't stop the violence in Wellege. I can't return 35,000 university students to their campuses.
But I can help Chala. And you can help Chala. And we can rediscover the precious value of human life. And we can cultivate communities that respect human dignity, that reject injustice, and that make peace more than a word.
The time is now. Please join us. Sign our Covenant, embody our Practices, become an Ambassador: nlmglobal.org/sign
Dear God, thank you for my neighbor Chala Mohammed.
P.S. I'm grateful for the outpouring of positive responses to this story. Chala has contacted me, and I'm planning to take him to a local hospital for a medical checkup this week. Special thanks to the doctor who has volunteered to do this for free.