Dear friends,
Thanks so much for voting for the cover of my forthcoming book Flourishing on the Edge of Faith. You had an overwhelming favorite, and I'm delighted to reveal the book's final front cover with you today: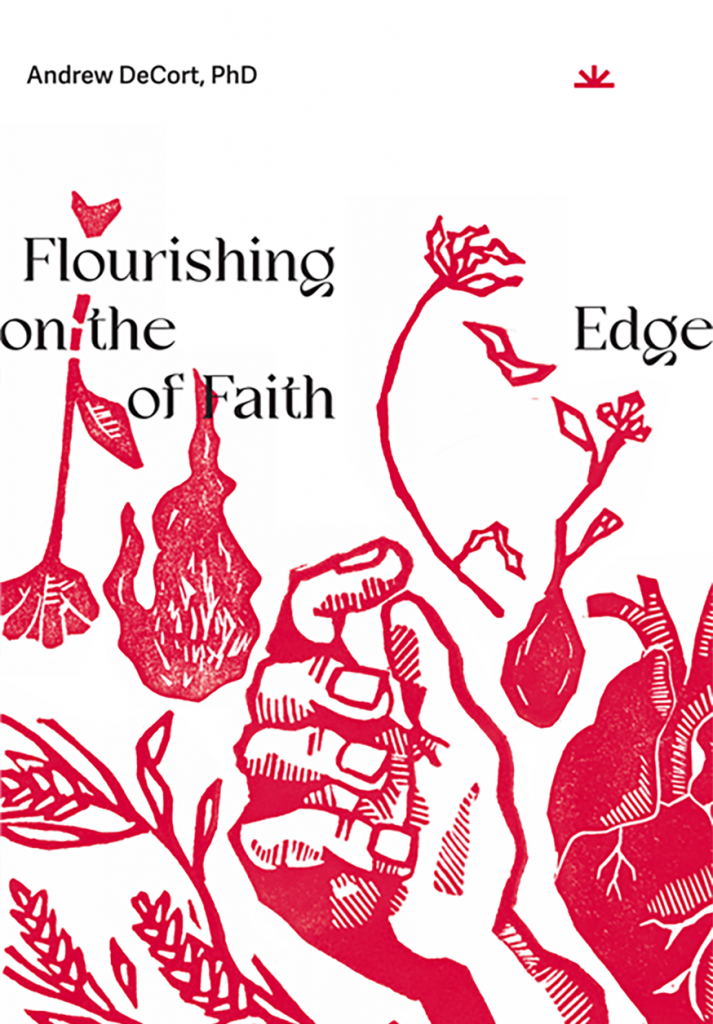 The seven artworks in this beautiful collage were created by Holly Harris, and each piece illustrates one of the seven practices in Jesus's prayer. Special thanks to Holly for these stunning original works, which she sketched, hand-carved into linoleum, rolled with ink, and pressed for my book.
At the very beginning of his public movement, Jesus taught a wildly diverse crowd of people a seven-part prayer. I believe this prayer distills the essence of Jesus's entire spirituality into a daily meditation. I also believe it's the secret to the beautiful way that Jesus lived, died, and lived again.
Flourishing on the Edge of Faith is about these seven practices, how they're connected, and how practicing them every day can re-integrate us into a mature human flourishing. I describe them like this:
Our Parent: A Practice of Divine Belovedness
Hallowed: A Practice of Radical Reverence
Your Kingdom Come: A Practice of Prophetic Imagination
Our Daily Bread: A Practice of Subversive Simplicity
Forgive Us as We Forgive: A Practice of Courageous Healing
Deliver Us from Evil: A Practice of Premeditated Nonviolence
Yours Forever: A Practice of Ultimate Surrender
Looking at this list, maybe you can start to see some the brilliant interconnections and tensions in Jesus's spirituality. It moves from the intimacy of God to the otherness of God, from the ultimate coming of God's kingdom to the everyday vulnerability of our need for food, and onward.
Praying this prayer with Jesus has changed my life, and I'm restless and excited to share my book with you. I'm especially looking forward to sharing it with friends on the edge of faith who have told me things like, "F*ck Christianity!" "I miss God," and "I don't know." If you're looking for an honest faith that can sustain your flourishing, I hope this book will speak to you.
The final release date will be announced soon, but we're aiming for mid-November. I'll be sure to share the pre-order link as soon as its ready.
Yours with thanks and anticipation,
Andrew